Social 9
Government in Canada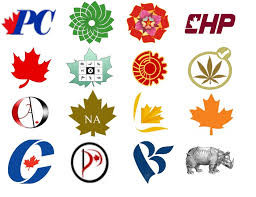 In unit 1 we will be investigating the different levels in government and how they function in Canada!. This year we will also be visiting the Alberta provincial legislature as a field trip on November 27th/18. 
The students are currently working on their first PBL project in class. (Project Based Learning). Each student will be representing a current top four political party at the Federal level of Canadian politics. They must research what the political philosophy for their party, the history of their party in Canada and the current party platform on many of the top political issues that will be forthcoming in next year's federal election. We will also conclude this project with an in class federal mock election debate with each federal party being represented. 
Party Program
The grade nine class will be participatingin a very educational field trip on January 9th, 2019. The students will be participants in the PARTY program (Prevent Alcohol and Risk-Related Trauma in Youth). The students will be watching videos and collision prevention and impaired driving. They also will meet with members of the St. Albert fire department and an officer from the local RCMP detachment. This presentation will be very up front and factual based on the legal and moral consequences of impairment and driving on Alberta roadways.
Grade Nines Visit the Alberta legislature
The grade nine class had the opportunity of visit the Alberta Legislature on November 8, 2017. The students had the chance to understand parliamentary procedures while participating in a "mock" debate. Students role played the numerous positions in debate from opposition party members to members of the governing party. Students then had the opportunity to tour the legislature building and experience the rich traditions that can been seen. however, the most exciting part of the day came later in the afternoon when the students were introduced, in the house, by the local MLA Hon. Mr. Glen van Dijken. They then witnessed a very lively debate, in the chamber, between our Premier Hon. Rachel Notley and the opposition party. students were very surprised to see how debate can be very enlightening. It was a great day for the students of Legal school.
Concluding the justice system
We will be concluding the justice system and the Youth criminal justice act. The unit test will be announced shortly. Shake off the Christmas turkey and lets get ready to do well on this unit test!
Collective Rights in Canada
We will be investigating the collective Rights of the French, Metis and Indigenous peoples of Canada The students will be writing a concluding essay that will deal with why these groups are protected in our Constitution. We are currently working on our second political cartoon in the course.